Do The Right Thing By Doing Things Right.
Lone Star works closely with federal, state, and local governments, including first responders to provide crucial support to area safety departments and local authorities.
We're available to provide our opinions related to safety, equipment, and processes as it relates to regulatory compliance and other issues in a consulting capacity. We can assist government entities and our client companies in thoroughly, reliably, and effectively managing jobs on the ground or assessing emergency roadside spills or other incidents.
Find Out What We Can Do For Your Business
Spill Reporting Keeps You Compliant.
Spill reporting is an essential part of your responsibilities for local, state, and federal compliance. Understanding the rules and regulations, from initial notification, reportable quantities, what and when to report, and follow-up reporting, Lone Star Hazmat Response helps you meet all reporting requirements for federal agencies including OSHA and the EPA, as well as state and local organizations. While OSHA focuses on workplace safety, and the EPA focuses on waterways, soils, and quality of air, regulatory organizations at the state and local levels take the lead in spill response oversight and remediation techniques.
At Lone Star Hazmat Response, we work closely with these federal, state, and even local agencies to help you meet health and safety requirements related to hazardous waste cleanup, treatment, storage, and disposal.
HAZWOPER Certified Responders Keep You Safe.
Our HAZWOPER (Hazardous Waste Operations and Emergency Response Standard) certified response team provides the assurance you need for safe and compliant incident response. These standards ensure the information and training criteria necessary for workplace health and safety during response and cleanup operations involving hazardous substances. HAZWOPER standards are OSHA's health and safety requirements for employees engaged in hazardous waste cleanup, operations involving the treatment, storage, or disposal of hazardous waste, or emergency response when hazardous waste is released.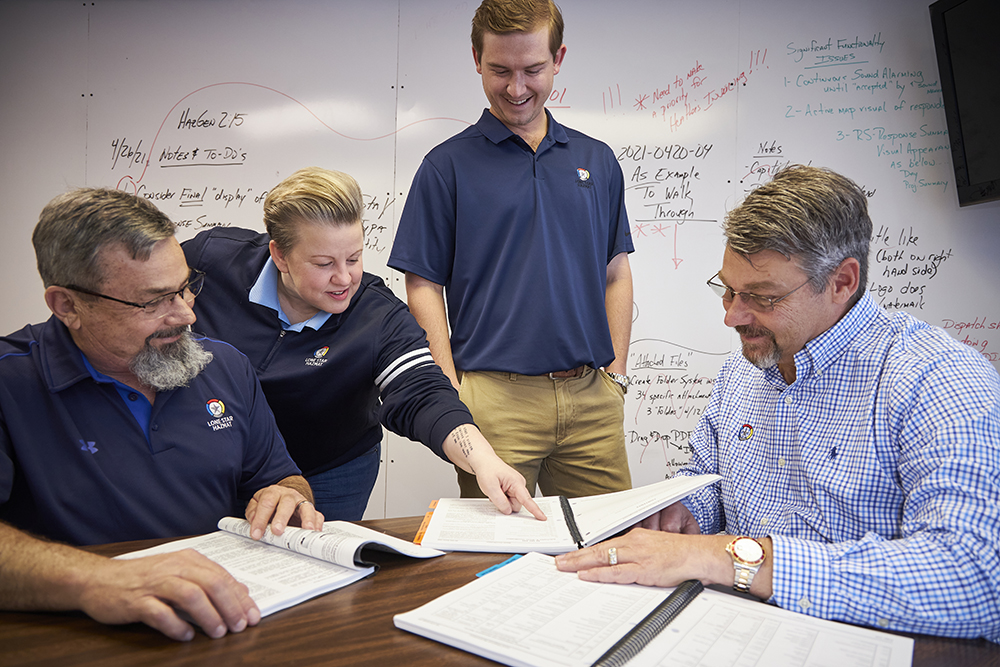 Invoice Auditing Keeps You Assured.
Knowing, liking, and trusting your service partners is an essential part of doing business. Emergency and environmental response can be confusing, especially when mitigating and remediating an emergency situation are in play.
Lone Star has built a reputation of honesty and expertise that enables us to provide consulting services related to safety, equipment, and processes, as well as regulatory compliance and other issues. We assist insurance companies with client project management and claim review services. With our boots on the ground focus, Lone Star is proven to be highly capable of working directly for the insurance companies in claim remediation and repair. Recognizing the fine balance between minimizing liability exposure and eliminating the unnecessary expense, Lone Star has partnered with insurance companies to bring closure to unfortunate and costly events.