LSHR Adds Key Roles To Better Serve Customers
---
With the rapid growth of Lone Star Hazmat Response, we are expanding our team to better support our clients. If you run into new faces, know that they are eager to get to know you and how to deliver a better experience for your emergency response and remediation solutions.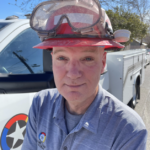 Kevin Johnston joins Lone Star Hazmat as the San Antonio District Response Manager covering Austin, San Antonio, and surrounding areas. As a Certified Hazardous Materials Management (CHMM) professional and Incident Commander, Kevin brings over 30 years of experience in emergency response services for road, rail, and maritime incidents, industrial accidents, and chemical spills, as well as soil and groundwater remediation at industrial sites, Brownfield properties, and Superfund sites, facility decontamination of airborne and chemical contaminants. Additionally, Kevin is adept in environmental compliance for industrial applications, contingency planning, audits, risk assessments, and insurance claims evaluations.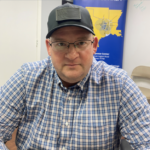 Jeramie Walker joins Lone Star Hazmat as the Houston District Response Manager, covering the metropolitan area of Houston and surrounding areas. As a Certified Safety Manager (CSM), Jeramie brings organizational and safety leadership, policies and procedures, and safety communication protocols to lead emergency response and remediation services in the Southeastern region of Texas. With previous experience as a Safety Officer, Safety Medic, and Firefighter, Jeramie brings an extra layer of care for the human aspect of every emergency spill response for clients.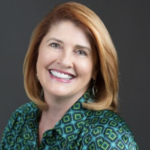 Sally Cheavens joins Lone Star Hazmat Response as Corporate Controller. In her newly created role, Sally brings over 30 years of public accounting experience to better serve clients and vendor partners. She is an enrolled agent, credentialled by the Internal Revenue Service. Sally brings another level of financial oversight and leadership to the Lone Star Hazmat team.
Lone Star Hazmat Response serves the transportation, industrial and manufacturing industries, government agencies, and private businesses across the Southern United States, providing unmatched emergency spill response 24/7/365, as well as safe and effective environmental remediation services.
---
About Lone Star Hazmat Response
Customers count on Lone Star Hazmat Response to quickly, safely, and expertly help control, contain, and clean up the spill and any damage, restoring safety to the area.
As an insured, certified response contractor for local governments, private carriers, insurance companies, brokers, and industry, Lone Star operates across the South to provide effective emergency spill response and environmental remediation. Our certifications qualify us to handle event levels, as defined by state and federal standards. Find out how easy it is to have Lone Star Hazmat Response on your team.